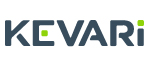 Kevari is fighting to win the battle against account takeover and new-account fraud. With a powerful Fraud Intelligence Platform that combines machine learning with massive consortium, velocity, and identity networks, Kevari detects identity fraud signals in real time. Thousands of banks and credit unions, financial services companies, and other businesses rely on Kevari to:
Prevent fraud-related financial losses
Preserve customer relationships
Ensure business integrity and reputation
Whether through holistic solutions or data that augments your existing fraud controls, Kevari can improve the efficiency and effectiveness of your investigations by providing:
Accurate fraud scores
Actionable intelligence to aid investigations
Alerts about new suspicious activity on previous cases/inquiries
We invite you to take a TEST/DRIVE® and discover firsthand how Kevari mitigates the damaging effects of identity fraud.
Learn more: www.kevari.com
Categories: Fraud/ID
Ready to take a TEST/DRIVE or need more information?
Contact us via email at testdrive@dms.net.