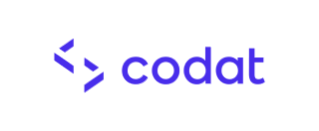 Codat is the universal API for small business data.
We connect fintechs & financial institutions to the platforms their SMB customers use—including accounting, banking, and commerce systems—to help them to build smarter, more integrated products.
Codat handles the heavy lifting of integrations, leaving providers free to focus on how integrations can improve their products for their small business customers.
Our API is used to power technology for credit underwriting, accounting automation, and business financial management. It is trusted by more than 250 clients globally, from payment providers, corporate cards, and SaaS companies to tier one banks and digital lenders.
Codat was founded in 2017 and now has offices in the UK, the US and Australia.
Learn more at https://www.codat.io/
Categories: Commercial, Credit, KYC/Monitoring
Ready to take a TEST/DRIVE or need more information?
Contact us via email at testdrive@dms.net.